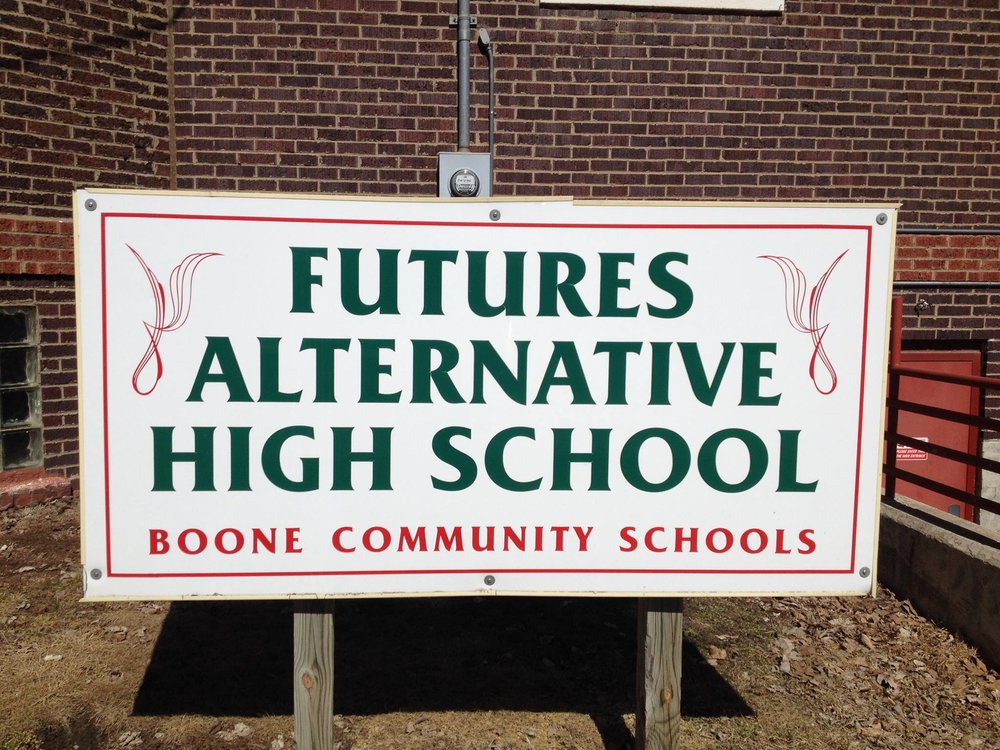 727 W. Mamie Eisenhower Ave. Boone, IA 50036
Phone: (515) 433-0885 Fax: (515) 432-8941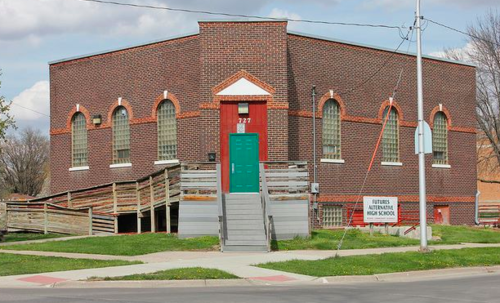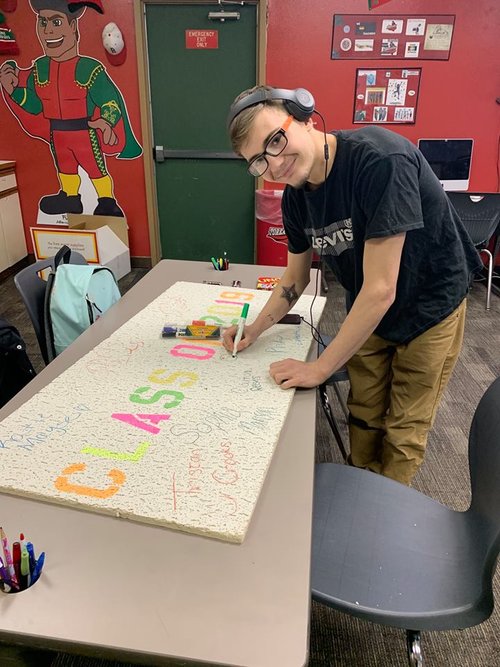 Signing Tradition
Futures has their own tradition for graduates that provides students the opportunity to leave their mark. It has been 8 years that Futures graduates sign ceiling tiles to commemorate them achieving their Boone Basic Diploma. Students get to sign the "class of 2019" tile, celebrate with their peers and then return the tile back at the end of the year in its place for all to see. Director Kim Kitterman started this celebratory tradition after she visited another alternative school. When asked about the tradition she shared, "The students enjoy leaving their mark on our ceiling of tiles."
In Futures there are several ceiling tiles signed which helps add a sense of encouragement for students. When past graduates visit Futures they are excited to find their graduating year's tile with their name. Current students always comment on the tiles when they see friends or family members' names who have already graduated from Futures. Also, it's a great conversation piece when we have other visitors in the building.

What a neat tradition and a true testament for the wonderful opportunity Futures provides!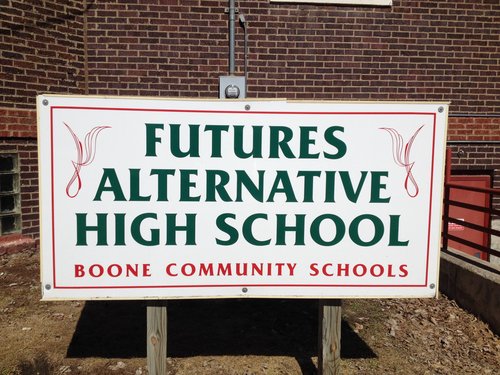 What is Futures!?
Futures Alternative School is designed to provide an expanded educational setting for students. The primary purpose of the Futures program is to develop a realization of the value of education and work preparation skills enable students to earn a Boone Basic diploma. All Futures school offerings will be based upon measurable student competencies and standards.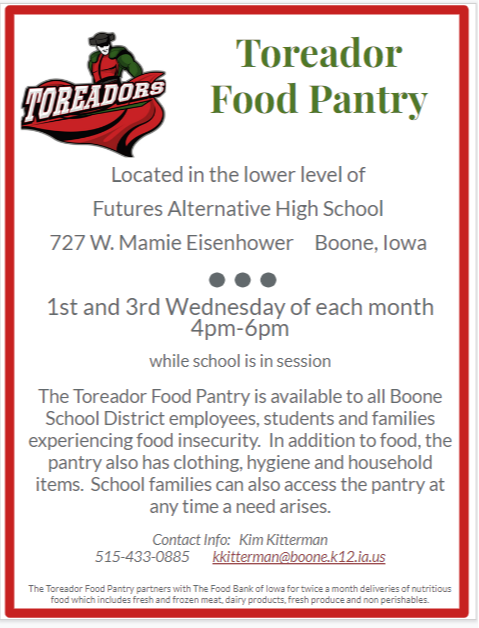 Toreador Food Pantry
Boone Community School District is excited to announce we have partnered with The Food Bank of Iowa to start a school food pantry - The Toreador Food Pantry. The pantry is located in the basement of Futures Alternative High School, 727 W. Mamie Eisenhower. Toreador Food Pantry is available to the entire school district including students and their families and all school employees.
Toreador Food Pantry hours are the 1st and 3rd Wednesday of each month from 4:00 pm - 6:00 pm when school is in session.
The mission of the School Pantry Program is to help alleviate child hunger through the provision of food to children and their families at school. The school is the hub of activity and a resource center for families. Because of the close relationship between students and faculty, school personnel frequently become aware of challenges within the family while dealing with student issues. A school pantry becomes a safe, supportive way to help students and their families through a crisis, which in turn helps the child become more successful in school.
Volunteers are needed to supervise and distribute food at the above times. Please contact Kim Kitterman at 515-433-0885 or kkitterman@boone.k12.ia.us to volunteer or for any additional information.

This institution is an equal opportunity provider.