Welcome to Franklin Elementary
Franklin Elementary School is a building of approximately 370 amazing 2nd, 3rd and 4th grade students and approximately 55 dedicated staff members. We work hard to partner with parents and develop outstanding young people who will be successful in the future. At Franklin, we Expect the Best and Achieve Success because that's the Toreador Way!
We offer a variety of experiences to help our students become well-rounded young people. This includes fine arts and physical education, technology integration and STEM activities, character education, a Books and Braids club for our young ladies and a SWAG Squad (Students Who Act like Gentlemen) for our young men. It's important that our students feel connected to the school community and build positive relationships with peers and staff members so they are excited to come to school and learn every day.
Technology Integration and STEM Activities
These students are collaborating in Math and practicing the skill of choosing the best metric unit of measurement.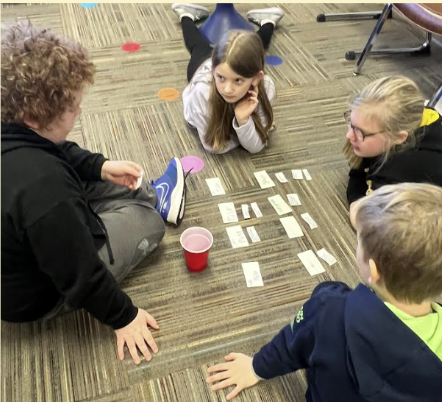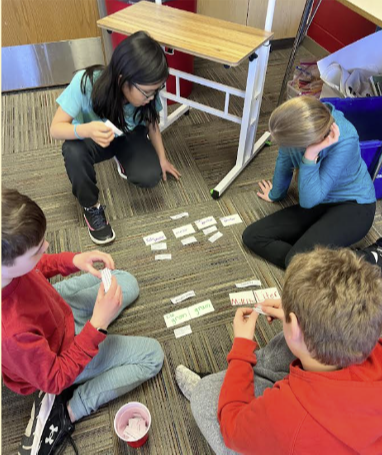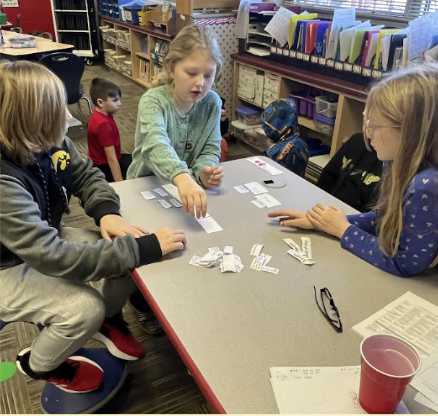 4th grade students showing good teamwork completing the bonus challenge building a double decker hula hut.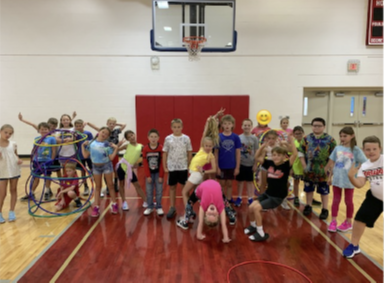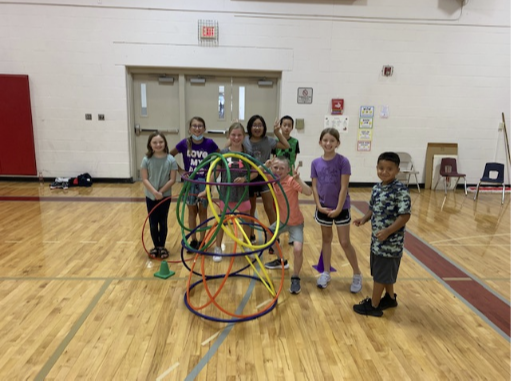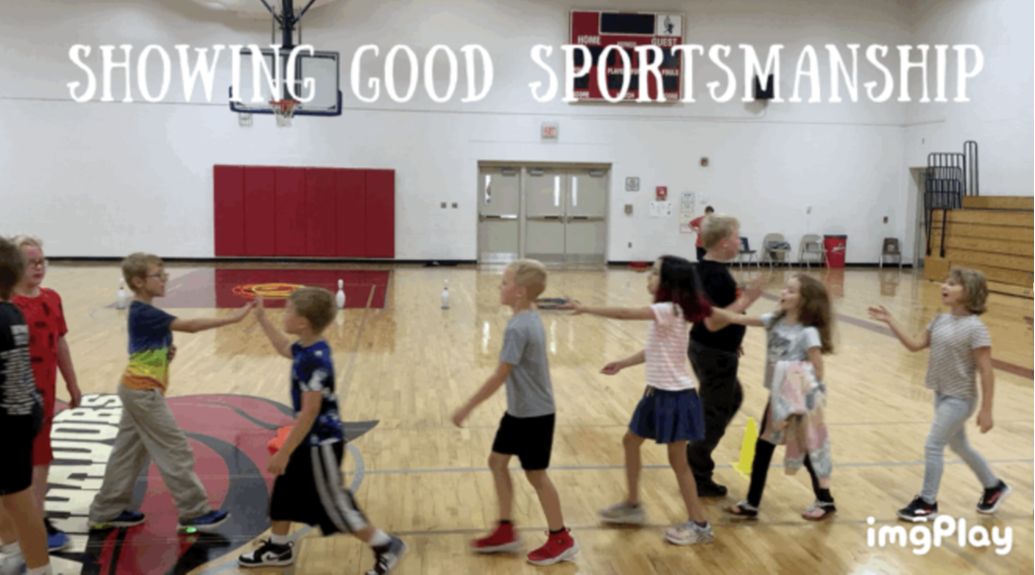 Kids of Character
Kids of Character recipients get lunch at a special table and get to share a treat with an invited guest. Kids of Character is modeled off of Character Counts and students are nominated and selected each month.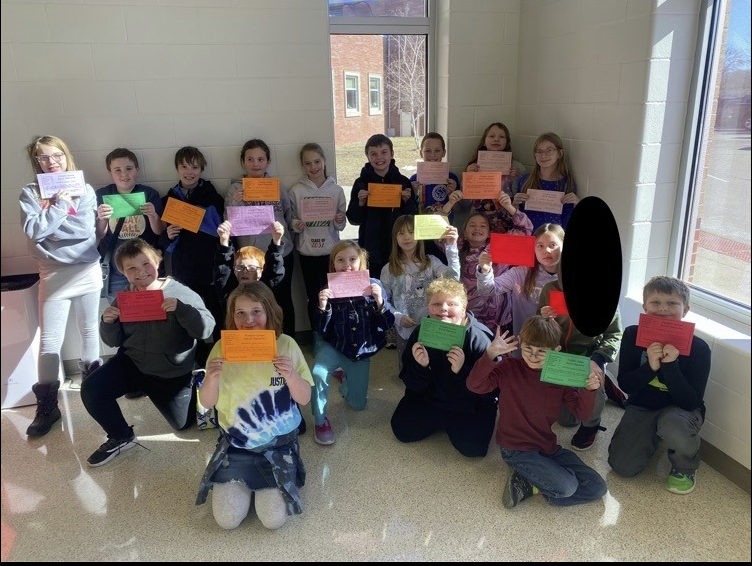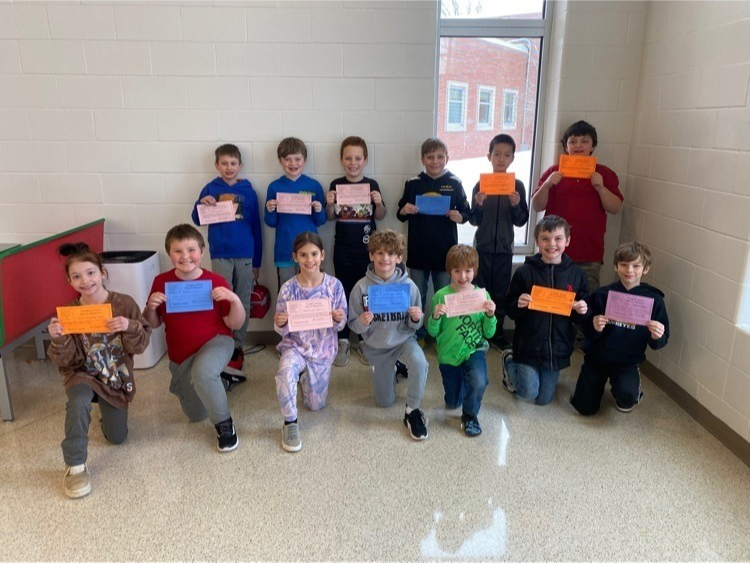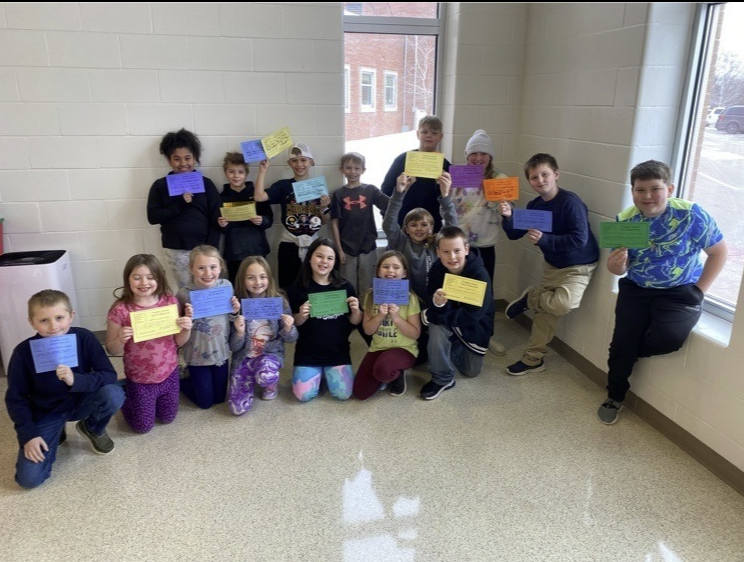 Books & Braids
Days/Times to be announced a later date.
Girls can come in and select a snazzy hairstyle and read some books with some good people.
We have some donations for hair accessories, brushes, combs and detangler but would always welcome more. Students will not be sharing any of those items. The reading the girls do during Books and Braids will also count for their Emoji Reading cards. If you have any questions or would like to donate your time and talent to Books and Braids, please contact Franklin (433-0860)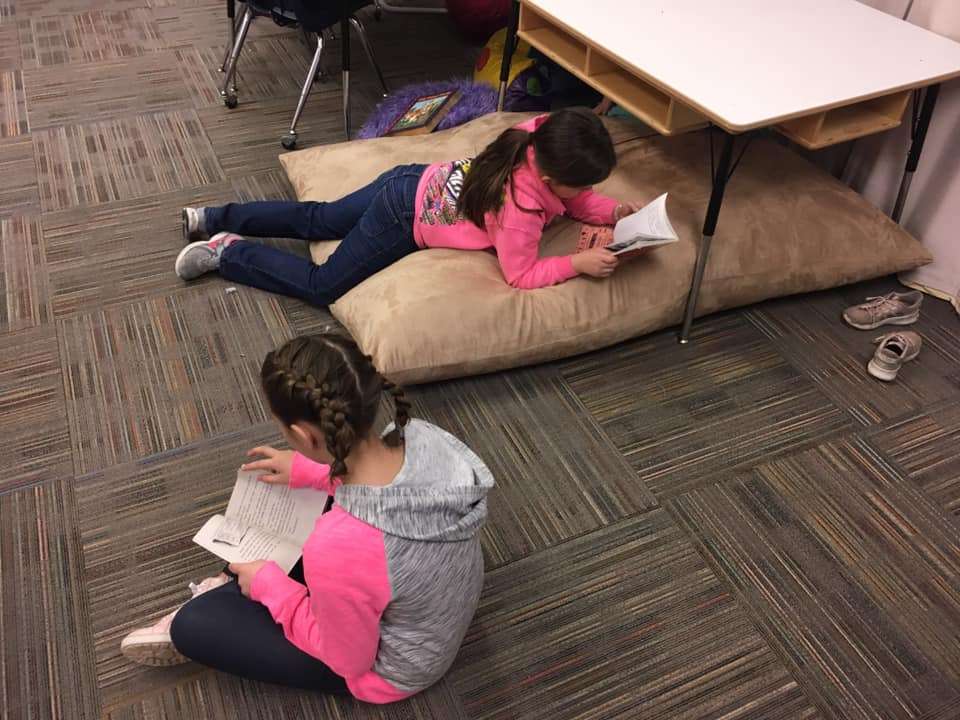 S.W.A.G.
A group of us have been meeting to start a club for our boys at Franklin. We've decided to call it the S.W.A.G Squad (Students Who Act like Gentlemen). We've gathered recommendations from classroom teachers for boys who may benefit from this club and we'll be sending out invitations soon after the break. We'll also be inviting some "role models" to the club. Here are a few details that we wanted everyone to know about:
* SWAG Squad will meet (Days/Times to be announced a later date.)
* The first Friday of the month will be "Fancy Fridays." SWAG members and leaders will be dressing their best on those days. Please feel free to compliment our young men when you see them dressed up on those "Fancy Fridays."
* The last Friday of the month, we'll meet in the gym for activities. These days will focus on sportsmanship, teamwork and conflict resolution. SWAG members must attend at least 2/3 regular meetings in order to attend the gym Friday at the end of the month.
* Regular meetings will focus on manners, social skills, respect, teamwork, treating others with respect and how to be a gentleman.
* On the first three meetings each month, we're planning to serve breakfast to our SWAG boys as part of the meeting. Especially for the first few meetings, some of the boys may be a little late to class as we wrap up so we'll ask you to hold off on attendance until about 8:10. I'll send out a reminder on those days.
Here's what we're asking for to help us get the SWAG Squad up and running:
* Donations for breakfasts. We'll need about 15 between January and the end of the year. We're inviting about 60 boys to join but it's likely that all of them won't attend. We have the first couple of breakfasts covered but will be asking for volunteers for the ones after that. Please let me know if you'd be interested in providing breakfast for our club on a Friday morning.
* Donations of dress-up clothing. Many of our gentlemen may not have dress clothes to wear on Fancy Fridays so we're trying to put together clothing that our boys can borrow on our dress up days. If any of you have dress up clothes that are too small for your boys, know of anyone who has some or are willing to purchase and donate some, that would be great! Typical sizes would be 6-8, 8-10 & 10-12. Ties, shoes, vests, suits, etc. would all be great!
The SWAG Squad will be evolving as we see what our gentlemen specifically need to work on. If you notice something and would like us to take a day to teach a specific skill or focus on something with the boys, please let us know. Otherwise, your support and encouragement of SWAG Squad will be greatly appreciated! Let any of us know if you have specific questions!
Thanks!
Brad, Jed, Tony, Dustin, Jake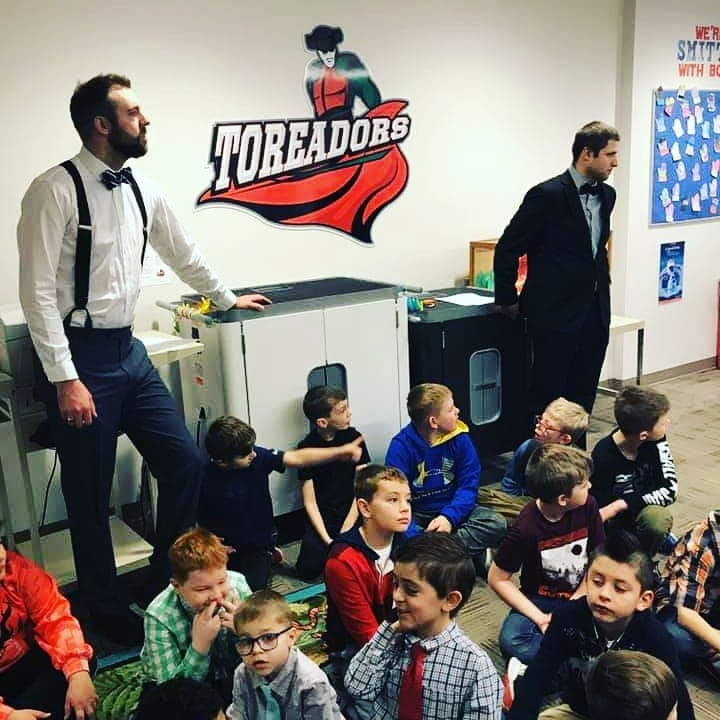 1903 Crawford St. Boone, IA 50036
Office hours: 7:15am to 3:45pm
Phone: (515) 433-0860 Fax: (515) 433-0950