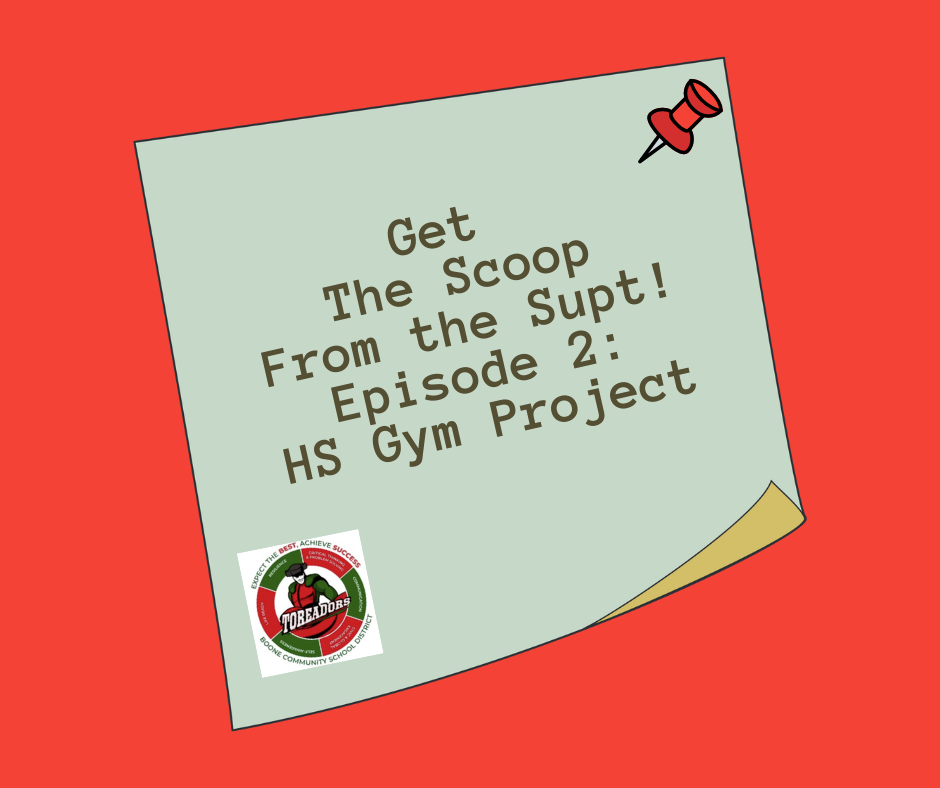 This is a TEST of the BCSD weather notification system. This is only a TEST message. If you are in receipt of this message, you will receive weather notifications for school delays and cancellations in the same manner. School is still scheduled to start on time tomorrow.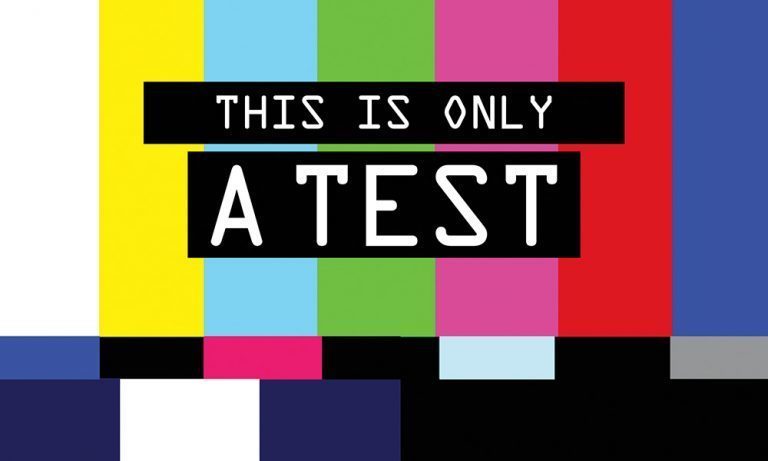 In an effort to increase my communication within the district and with our community at large, I have started a Vlog. Enjoy the first episode where I explain how I make weather decisions! Get the Scoop from the Supt.
https://youtu.be/NEd1muGw-r8
Julie Trepa Superintendent Boone CSD






Great Schools Have Great Principals! #thankaprincipal #toreadorpride

You don't want to miss this! Fun for all ages! 😱😨😳

PTO Pop Up Shop Please support our Elementary PTO by using the link to purchase a Boone Toreador t-shirt or sweatshirt, youth and adult sizes available. Shop closes Thurs. Oct. 27 and items ship around Nov. 15.
https://www.siglershop.com/BooneElementary/shop/home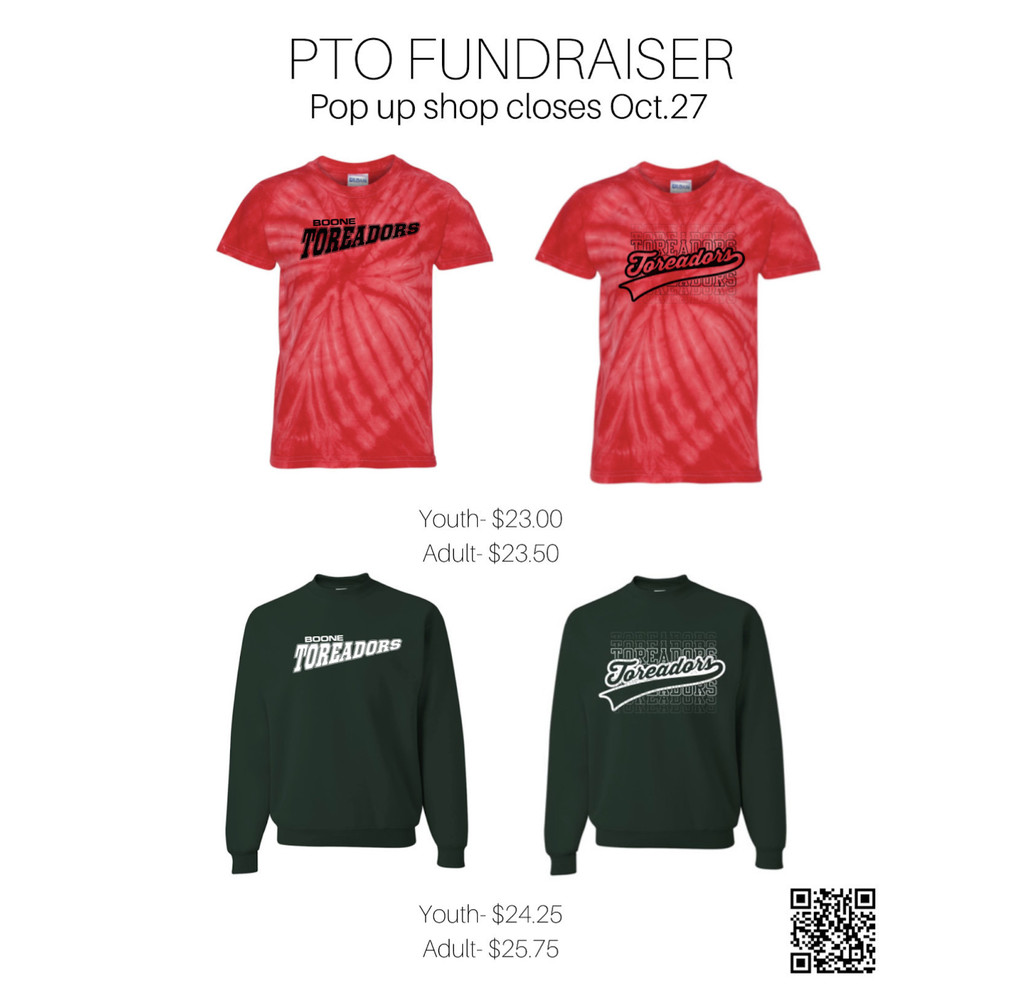 Public Release for Schools Operating the National School Lunch and Breakfast Program: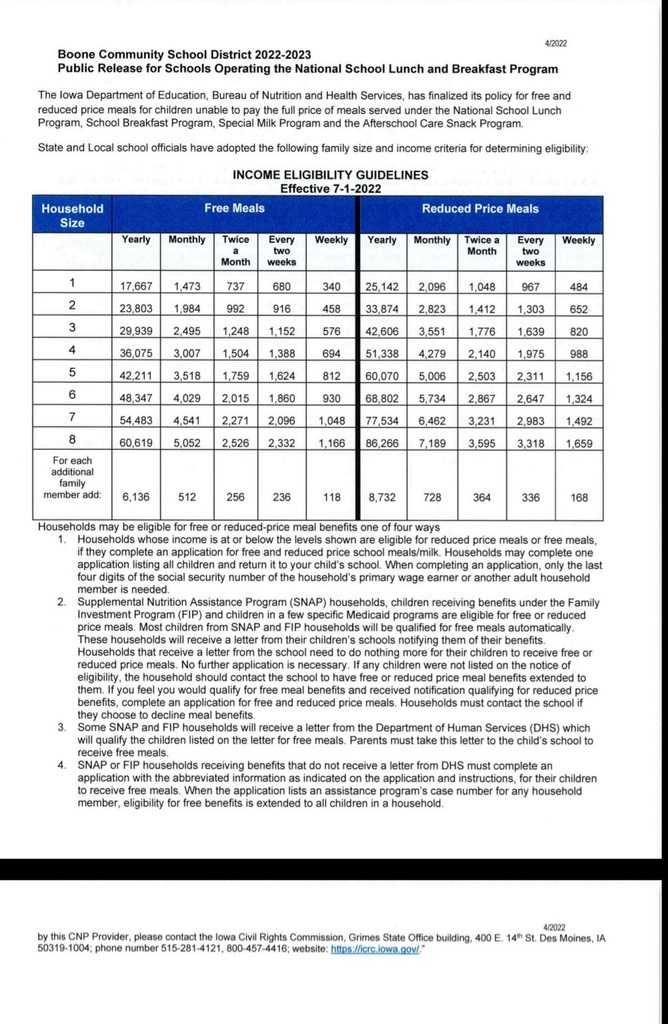 Reminder: School Picture Day for Page/Lincoln and Franklin will be Friday, September 23rd. They recommend NOT wearing green, due to the green screen. Retakes will be Friday, October 14th.