Lori King, Director of Food Services lking@boone.k12.ia.us
(515) 433-0020 ex. 154
Free Breakfast and Lunch Information
Boone Community Schools to offer free Breakfast and Lunch for all students beginning September 10,2020. This program will continue for the 2021/2022 school year. See the document here for more information.
Q and A for Free Breakfast and Lunch Information
See the document here for a Q and A for the free breakfast and lunch for students enrolled at BCSD.
Food Service Fees
Click here for instructions on how to add funds to your student's lunch account.

Free & Reduced Information
The Boone Community School District Food Services participate in the federally subsidized National School Lunch Program. This program allows children from families meeting certain income guidelines to receive free or reduced-price meals. Application forms must be completed annually and are distributed at the beginning of each school year. Forms are also available in each school's office and online. To be considered for eligibility for meal benefits, this form must be completed and submitted to Lori King, Director of Food Services at the Boone Middle School.
FREE & REDUCED INSTRUCTIONS-SPANISH
FREE & REDUCED APPLICATION-SPANISH
Waiver Statement - Spanish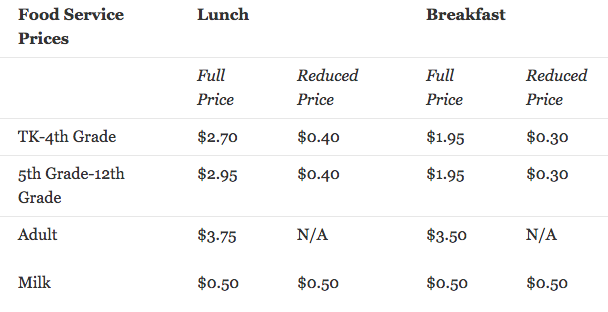 Food Service Notices
The Boone Community School District Food Service Program is a self-sufficient, non-profit program that relies on timely payment of account balances to remain fiscally solvent. The district has made a process for responding to delinquent account balances.
Wellness Policy
The Boone Community School District Food Services program is guided by government regulations to provide well-balanced meals to students. The program provides breakfast and lunch menus that include a variety of foods. The program supports itself through student and adult meal sales and federal and state reimbursement for student meals.