📚🌟 Join us in congratulating Boone High School student Miles Tungesvik on being named a Semifinalist in the 2024 National Merit Scholarship Program! This prestigious recognition puts him in an elite group of high scorers representing less than 1% of graduating high school seniors in the United States. Over 1.3 million students entered the 2023 National Merit Scholarship Program by taking the 2022 Preliminary SAT/National Merit Qualifying Test last October, which is the initial screener of qualified applicants. Only around 16,000 high scorers were named Semifinalists. Semifinalists must meet several requirements to reach Finalist status, with about 95% expected to do so. Around half of the Finalists will earn National Merit Scholarships. Winners for 2024 will be announced between April and July of next year. Miles excels academically, taking on challenging coursework in Honors, DMACC, and Advanced Placement classes. He's also a well-rounded leader, actively participating in Band, Chorale, Football, Soccer, Baseball, Theater, National Honor Society, and more. We're incredibly proud and wish him success in the next competition stages! 👏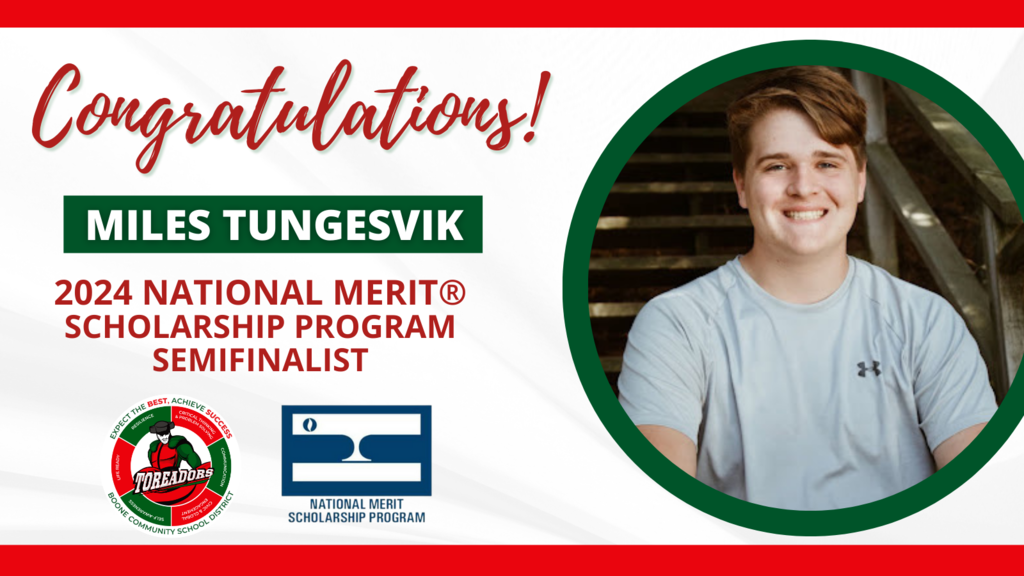 Attendance Awareness Month reminds us of the importance of being in school, on time, on a daily basis. If your student is healthy, make sure they are in school! And, if you need assistance, please contact your child's school office. We're here to help! 🎓


⏰All Boone CSD schools will have a 2-hour early dismissal on Wednesday, September 20.

Happy International IT Professionals Day! 🖥️ Our IT pros power our aspirations and ensure every student has the digital tools they need to succeed. We appreciate all you do for our students, staff, and families!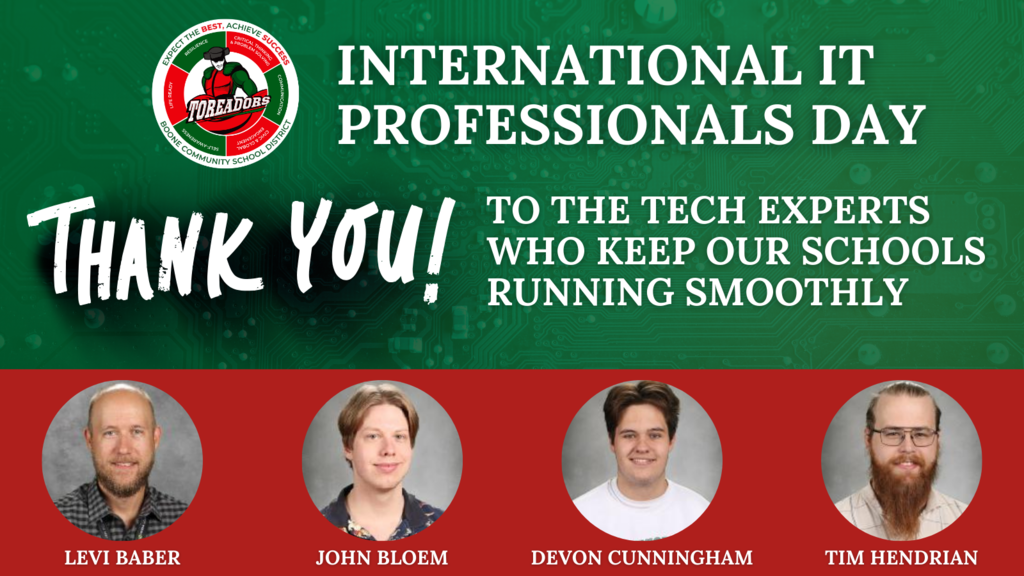 Happy Hispanic Heritage Month! 🎉 The Hispanic and Latino community is diverse, with people originating from various countries—each with its own unique culture, traditions, and histories. This month provides an opportunity to recognize and learn more about this diversity. Join us!

Is your student going off to college soon? 🎓 Start saving now by opening a college savings account, applying for financial aid, and researching online courses to reduce costs!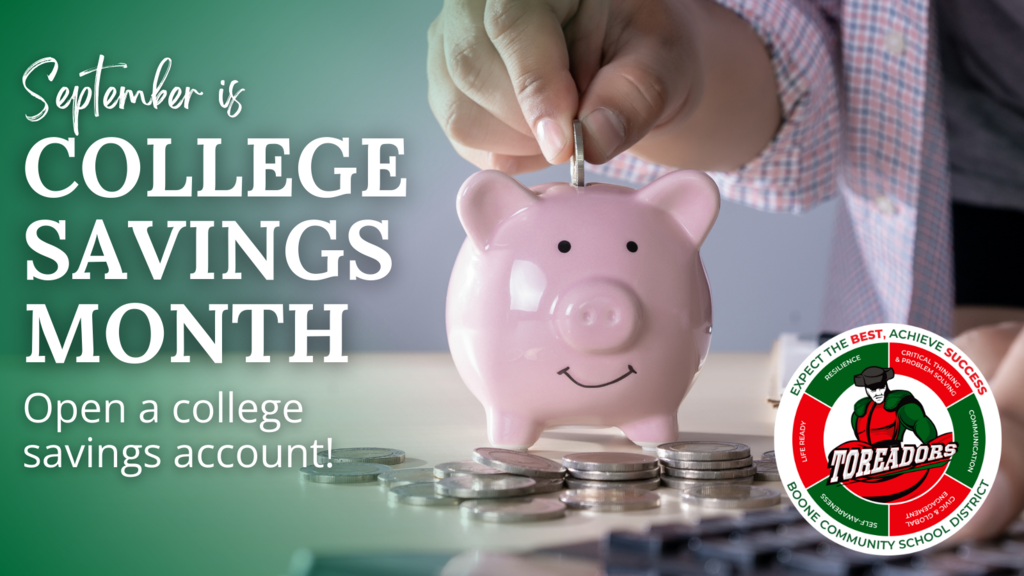 As we observe Attendance Awareness Month, it's important to understand how chronic absenteeism can impact a child's future. Each missed school day is a missed opportunity. Give our students the chance to thrive by ensuring they arrive at school on time!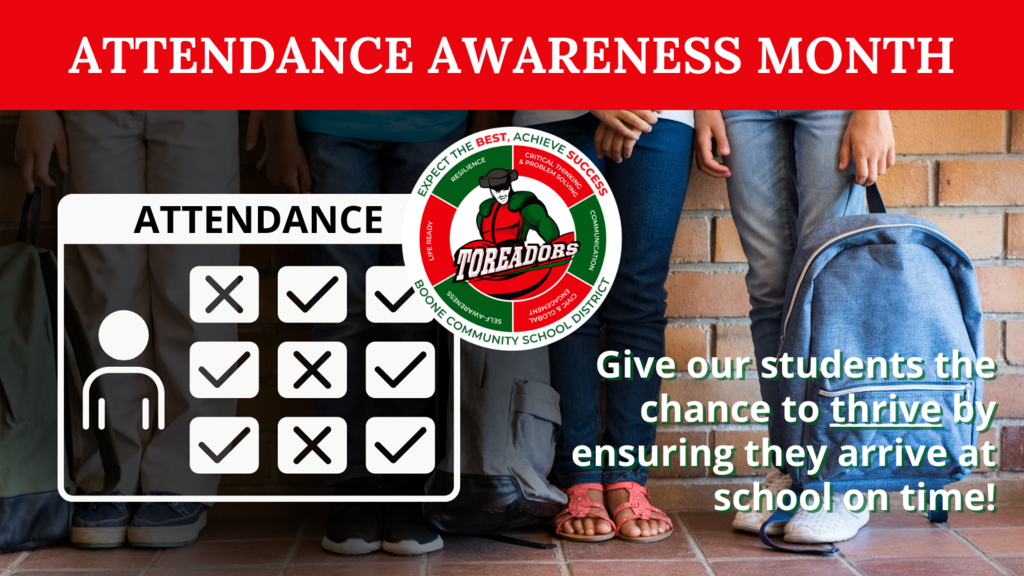 September 8 is International Literacy Day! We're committed to empowering students through reading and writing. Are you reading any great books at the moment? 📚📝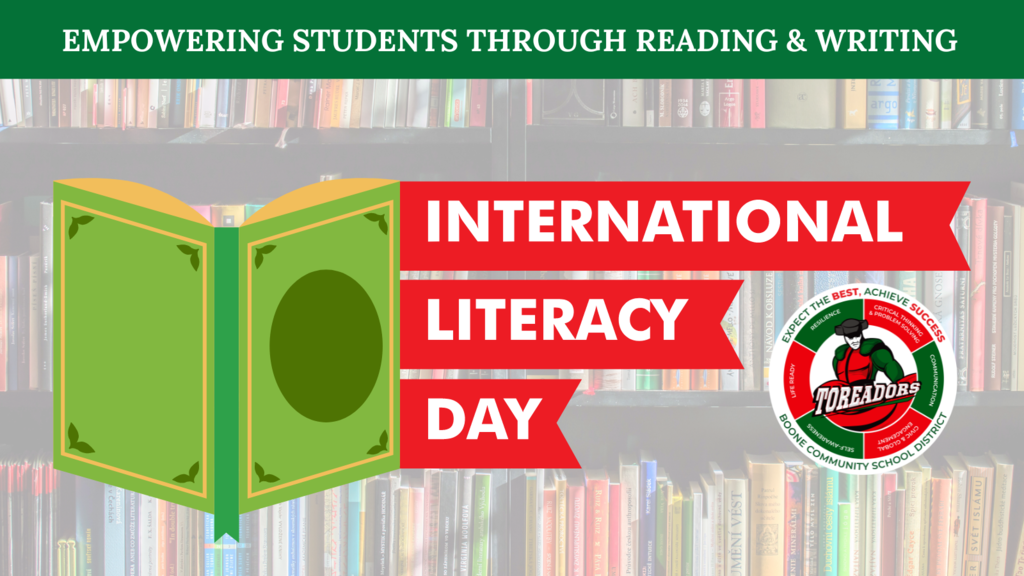 Did you know? By 6th grade, chronic absence becomes a leading indicator that a student will drop out of high school. Every day of school counts. Regular attendance is the key to building positive relationships and becoming a knowledgeable, well-rounded student. Please help us reduce absences by ensuring your child is in school every day and on time!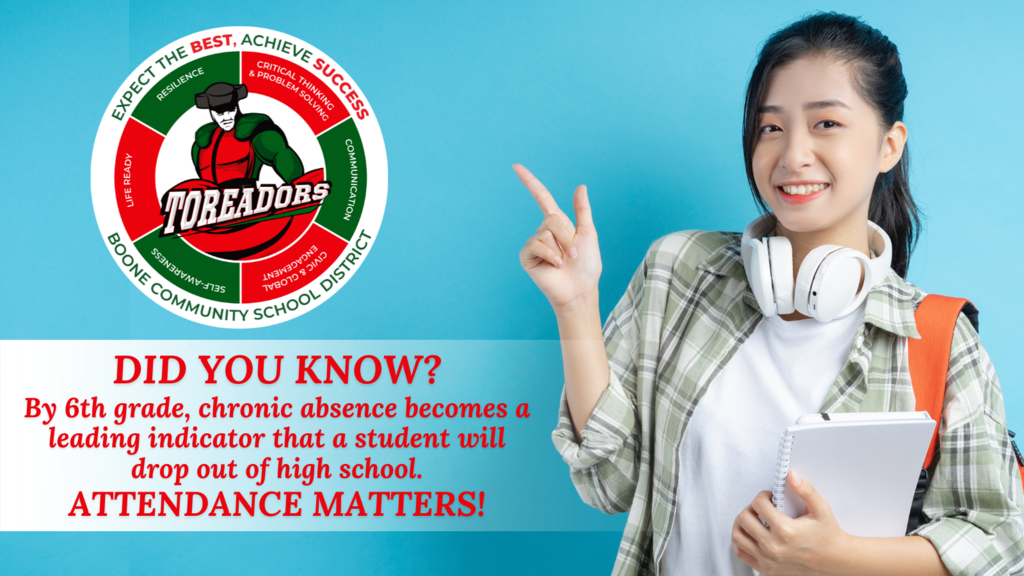 Attention Families! 🎓 Did you know it's College Savings Month? College Savings Iowa is celebrating by giving one lucky Iowa family a chance to win a $5,290 contribution to their 529 account! 💰 College Savings Iowa makes it easy and affordable to save for higher education. It's a tax-advantaged way to invest in your child's future! Start early, save regularly, and watch your savings and your child grow together. Visit
https://www.iowa529contest.com/
before September 30 to register for a chance to win this incredible giveaway!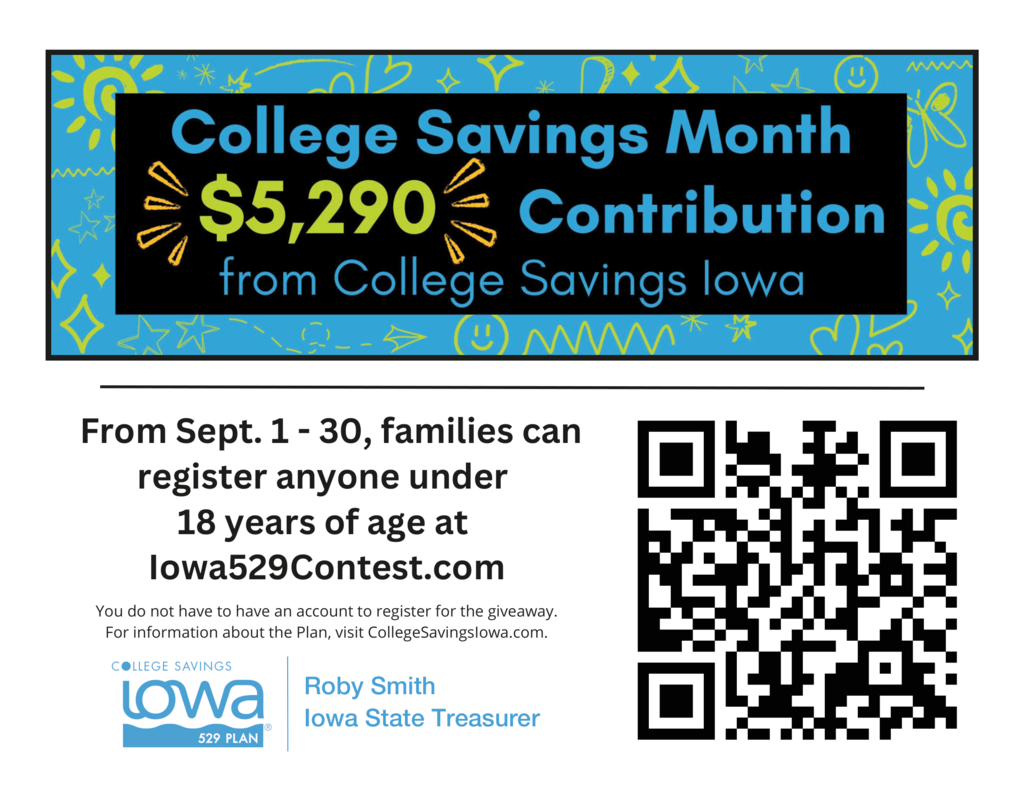 REMINDER: Today (September 6) is a 2-hour early dismissal. Check your bell schedules for the appropriate pickup time! 🔔🚗

September is Suicide Prevention Awareness Month. We stand united in our commitment to creating a safe, supportive environment for all our students. Let's break the silence, spread hope, and foster a community where everyone knows they are valued and supported. 💚 Dial 988 anytime to access the Suicide and Crisis Lifeline for help.

Happy Labor Day! We hope you are enjoying the holiday and the long weekend. School resumes on Tuesday.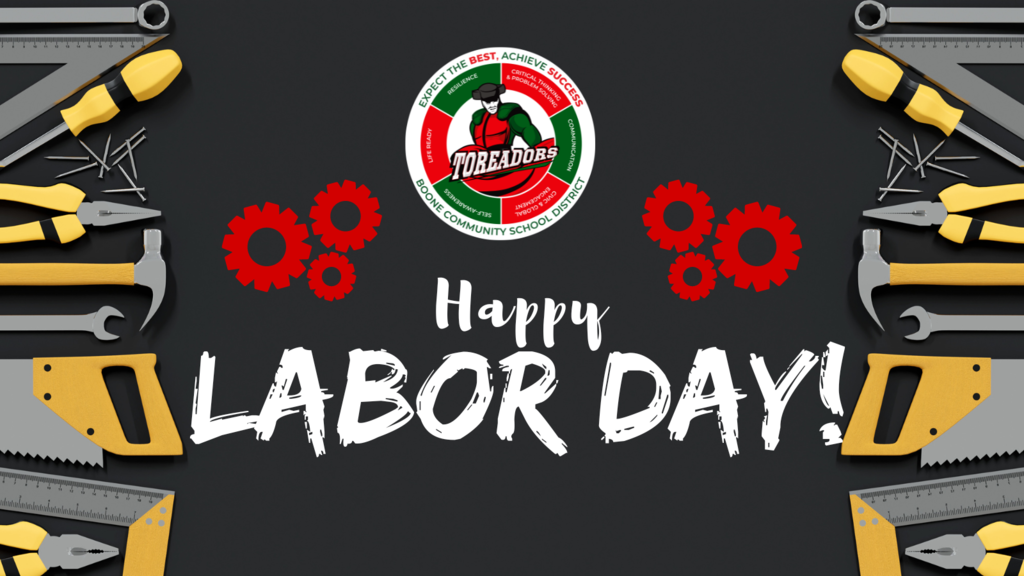 📣 SAVE THE DATE! 🏫✨ Boone CSD is thrilled to invite our community members to join us on Saturday, October 7, as we open our doors for our Open House events, featuring our brand-new Ledges and Crossroads buildings. 🍎 Ledges (PK-1 Building) Open House 📅 Saturday, October 7 🕛 12:00 p.m. - 2:00 p.m. 📍1805 Hancock Dr, Boone, IA 🍏 Crossroads (houses Futures & Homeschool Assistance Program) Open House 📅 Saturday, October 7 🕐 1:00 p.m. - 3:00 p.m. 📍215 W. 8th St, Boone, IA Mark your calendars, spread the word, and get ready for an incredible day of exploration, inspiration, and connection! We can't wait to see you there. 🌟

Nailed it! 🌟 From reconnecting with friends to taking on new subjects, Boone CSD is off to an awesome start. Here's to a year filled with laughter, curiosity, and endless opportunities. Cheers to a fantastic journey ahead!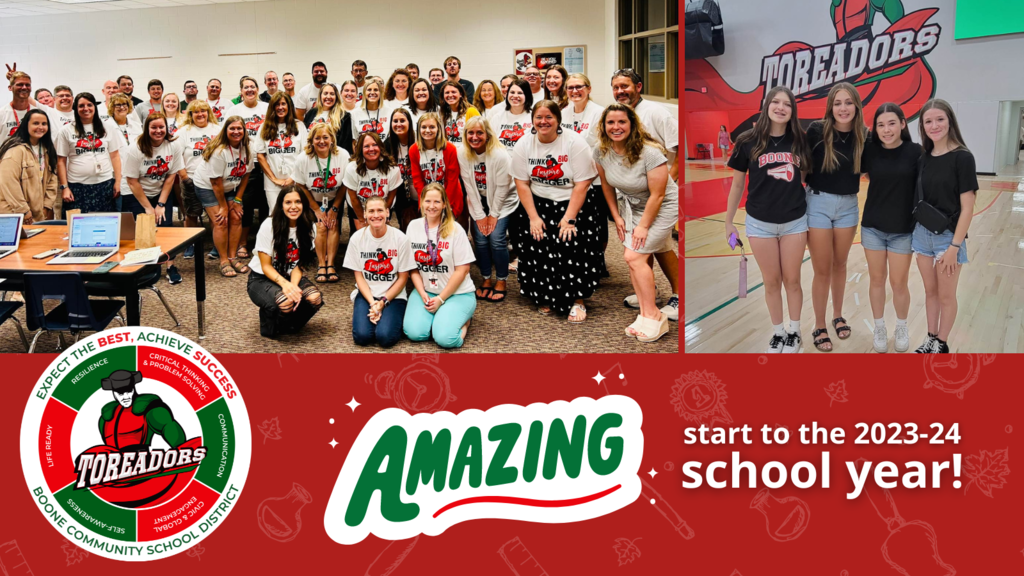 Did you know? Did you know? Missing just two days of school per month adds up to 18 days in a school year or 3 and 1/2 weeks of missed learning time. This can have a significant impact on a student's ability to learn. Join us in making attendance a top priority this school year! 💯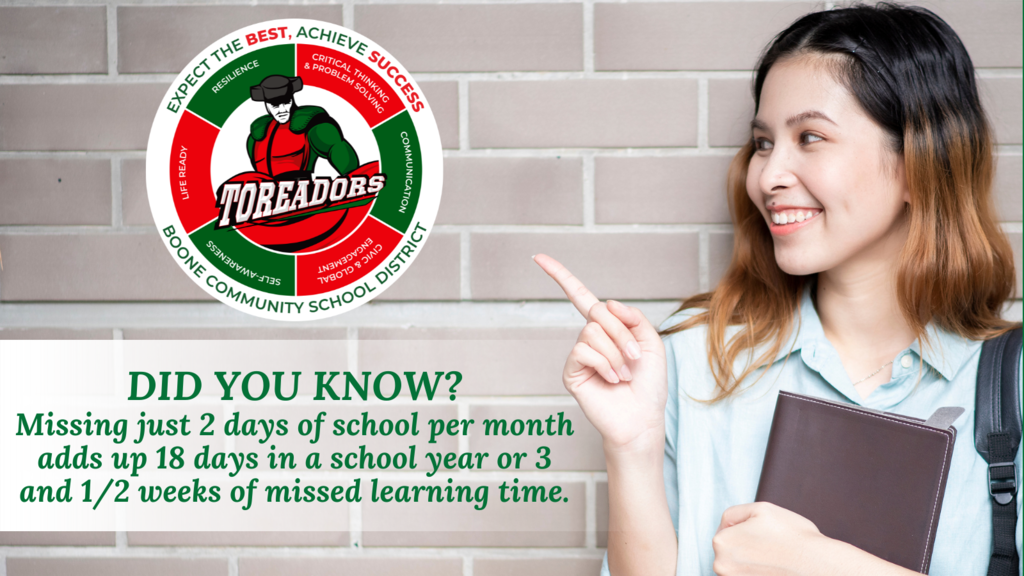 📚 First week of school = Success! 🎉 Excited to dive into a new year of learning and growth here at Boone CSD. Let's make memories, embrace challenges, and celebrate every achievement together! 💪🏼🍎

🥳 The day's finally here! Today marks the beginning of the 2023-24 academic year for our preschool students. Have a great first day!

Dress your best and bring those smiles! High School Picture Day is Tuesday, August 29. BHS students should report to the auditorium to get their pictures taken. 📸