Did you know the nutritional benefits of a well balanced morning meal provide students with the ability to reach higher levels of achievement in reading and math, have better concentration and memory, become more alert and even help maintain a healthy weight? Be sure to take advantage of our FREE breakfast and lunch program for the remainder of the year!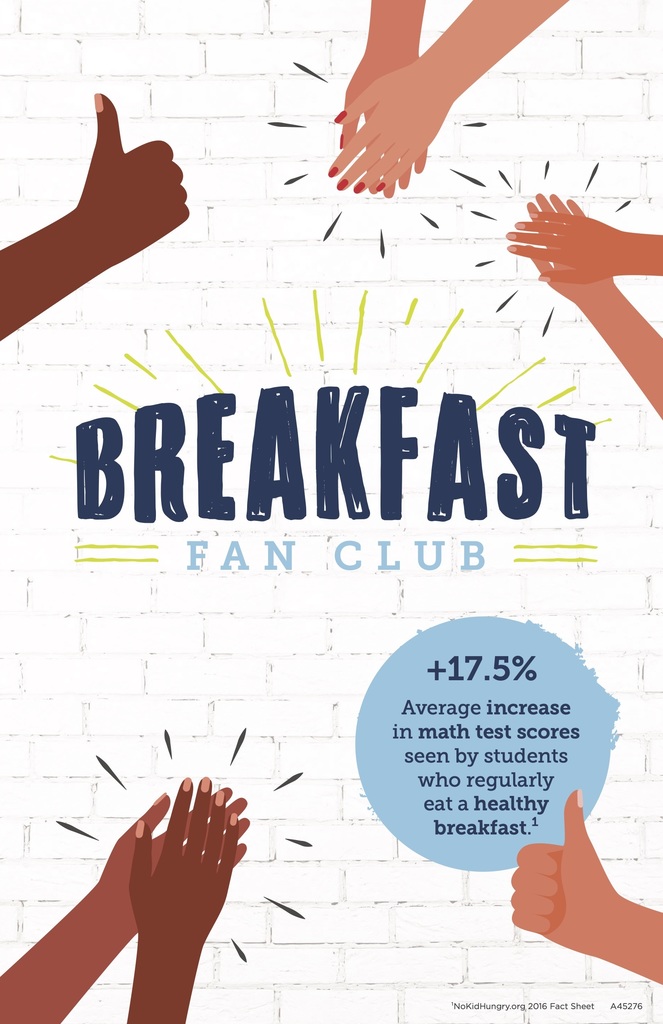 Last evenings press release from Boone CSD Board of Directors regarding the bond referendum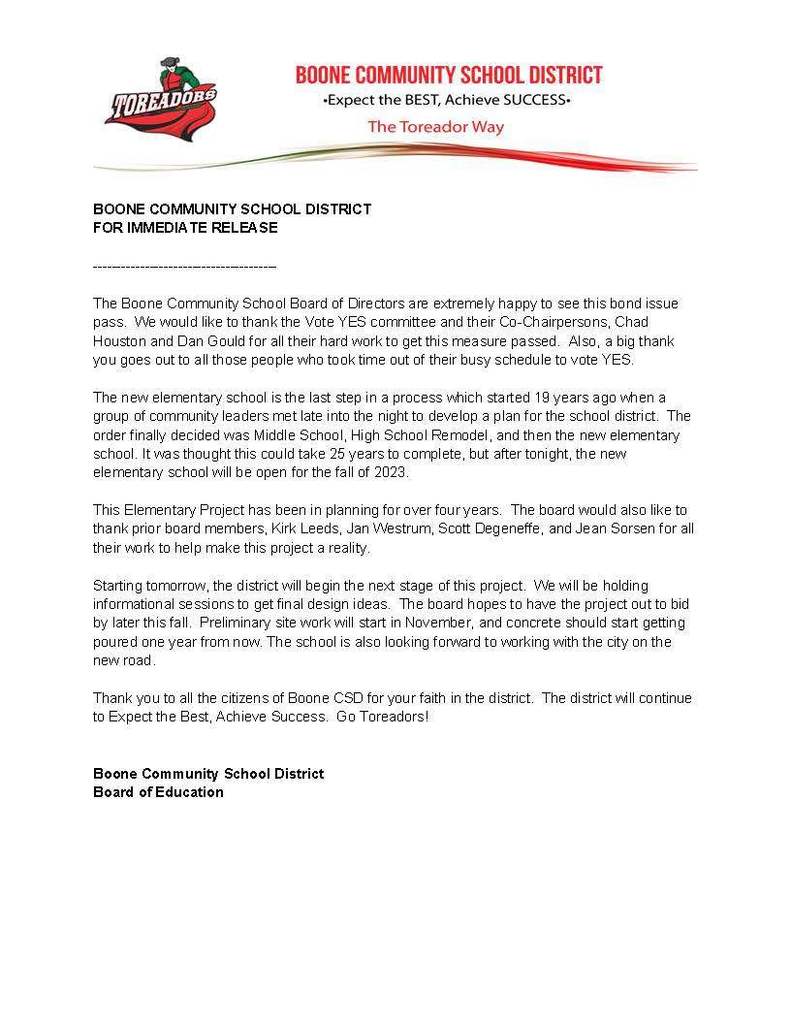 Remember to VOTE! Today, March 2nd, is the special election regarding the bond referendum for a new elementary school. Polls are open right now until 8 pm at the Boone County Fairgrounds. Your vote matters. For information regarding the bond referendum, click here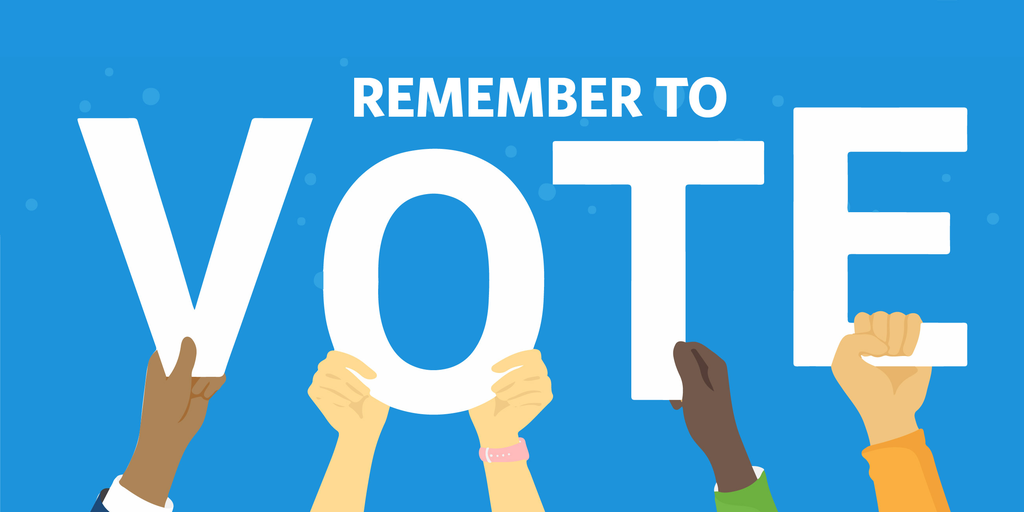 We are so excited for National School Breakfast Week coming up! Here is one of the many ways our students benefit from eating school breakfast.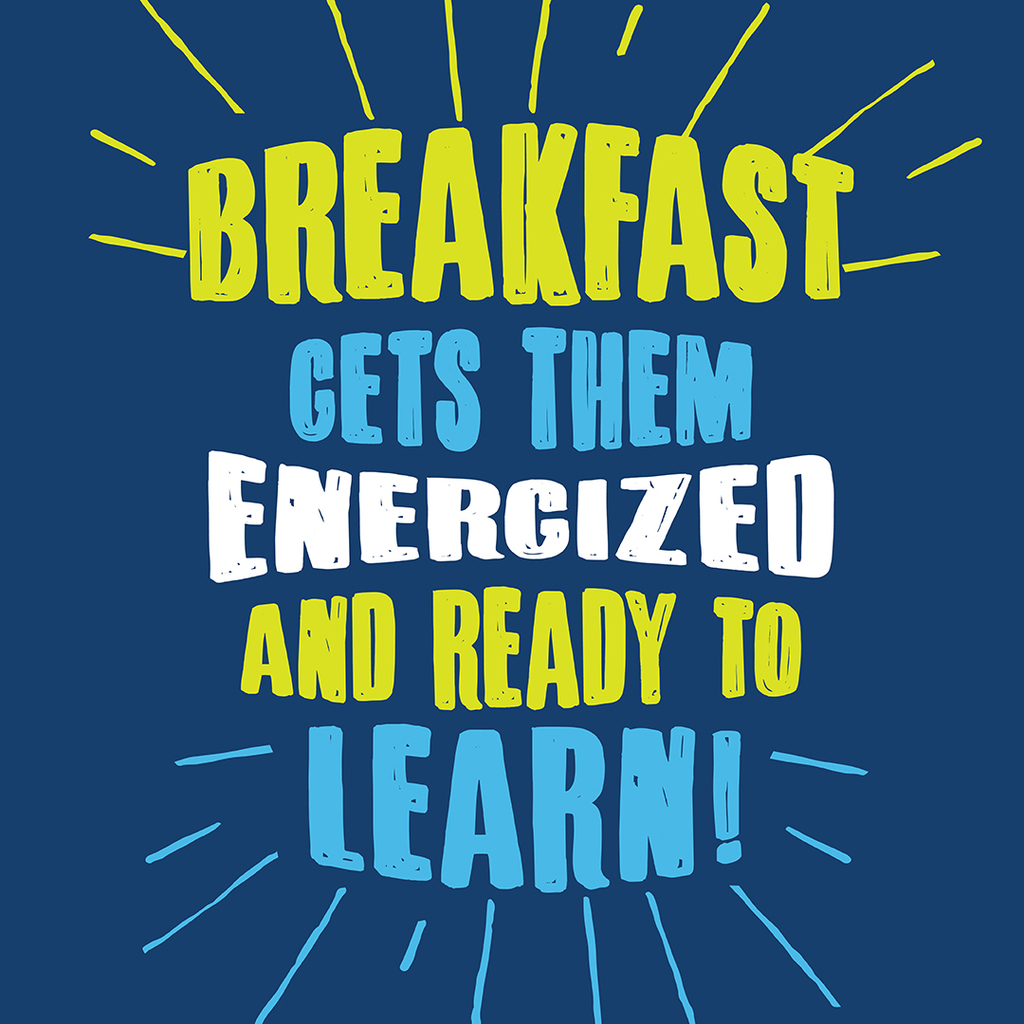 National School Breakfast Week March 8th-March 12th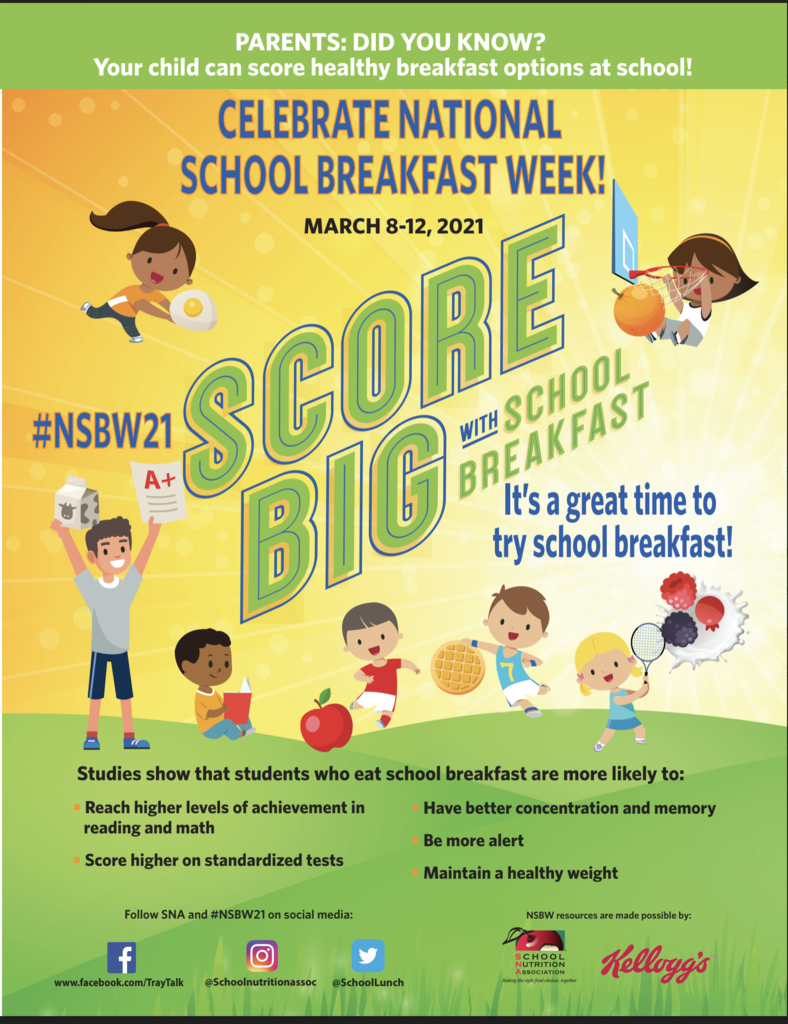 Due to extreme weather conditions, BCSD will have a two hour delay, Tuesday, February 16th (virtual and onsite). No AM Preschool.

BCSD will have a two hour delay Friday, February 12th.

Due to the extreme weather conditions BCSD will have a two hour late start Tuesday, February 9th. No AM Preschool.


It's going to be a cold week Toreadors! Don't forget to dress for the weather.

BCSD will have a TWO HOUR DELAY February 5th.

The BCSD bond information meeting scheduled for 6:00 pm will take place VIRTUALLY. You can find the direct link to the meeting at the following page:
https://www.youtube.com/c/BooneTV/videos
. Please stay safe and do not travel to Lincoln. The building will be closed.


Due to impending blizzard like conditions, Boone schools are closed February 4th

Reminder: BCSD will host a bond information meeting tomorrow evening at Lincoln Elementary from 6:00 pm-7:00pm (weather permitting)